Modular kitchens are the best solution when it comes to organizing your cooking space. It is an easy and trendy way to maximize storage area with minimal kitchen areas. The best advantage of a modular kitchen is that it can be customized according to the shape of your kitchen
Before choosing the layout of the kitchen, one should know about the Golden triangle of kitchen design. Having this golden triangle in your kitchen makes your movement and work hassle-free. Now, what is this golden triangle? This is an age-old efficient concept which explains that the three important areas or zones must form a triangle i.e., Sink (Cleaning zone), Refrigerator (Consumables Zone) and Hob (Cooking Zone).Now let's see how this golden triangle can be used in each layout of kitchen ?
Modular kitchen can be of various types depending upon their plan and layout, below categories will help to have a brief idea:
Straight Kitchen
L Shaped Kitchen
U Shaped Kitchen
Parallel Kitchen
Island Kitchen
G Shaped Kitchen
1. Straight Kitchen
Straight Kitchen layout is the simplest of all kitchen layouts, where the placement of all cabinets and shelves happens in one straight line.
This type of layout is best for small kitchens and lesser spaces.
In this kitchen, the zones in golden triangle fall in single line.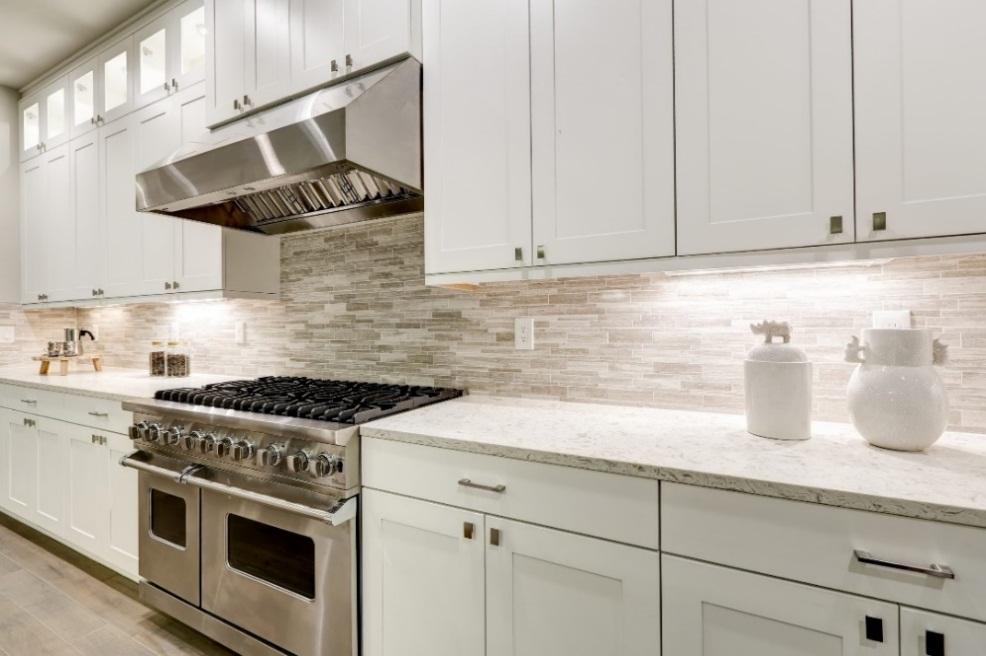 2. L Shaped Kitchen
This type of kitchen has its counters spread over two adjacent walls like the shape of the alphabet "L".
It is one of the most flexible and common kitchen designs.
Golden triangle can be perfectly arrived in this kitchen.
This type of design is suitable for any kitchen, big or small and we can even utilise the corners in efficient way.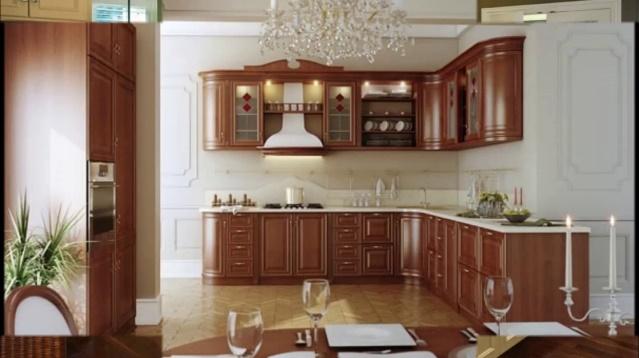 3. U Shaped Kitchen
U shaped kitchen layout is usually preferred if you have large area for kitchen.
It gives more working area and hence cooking, washing and preparation areas can be divided easily making your working easy.
This type of design is ideal for large family kitchen and golden triangle will spread over the three sides of the kitchen making it more efficient for the movement.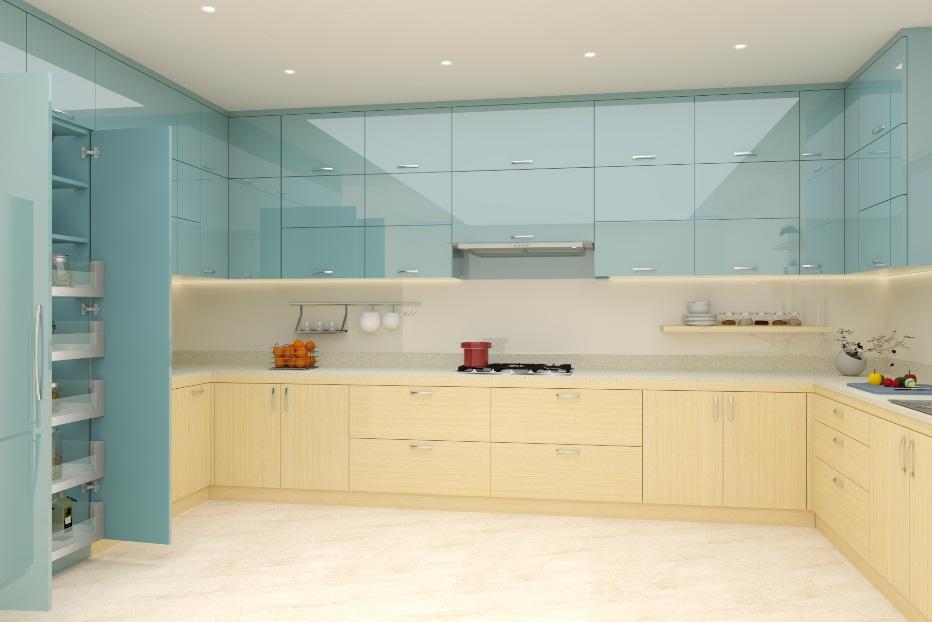 4. Parallel Kitchen
The parallel kitchen is perhaps the most efficient of all kitchens.
Parallel kitchen consists of two rows of cabinets/modules facing each other, creating an inner passage between them it can be split into 'wet' and 'dry' workspaces.
It provides lots of counter space, storage and allows plenty of room for movement as well.
This kitchen will be extremely convenient to have ideal golden triangle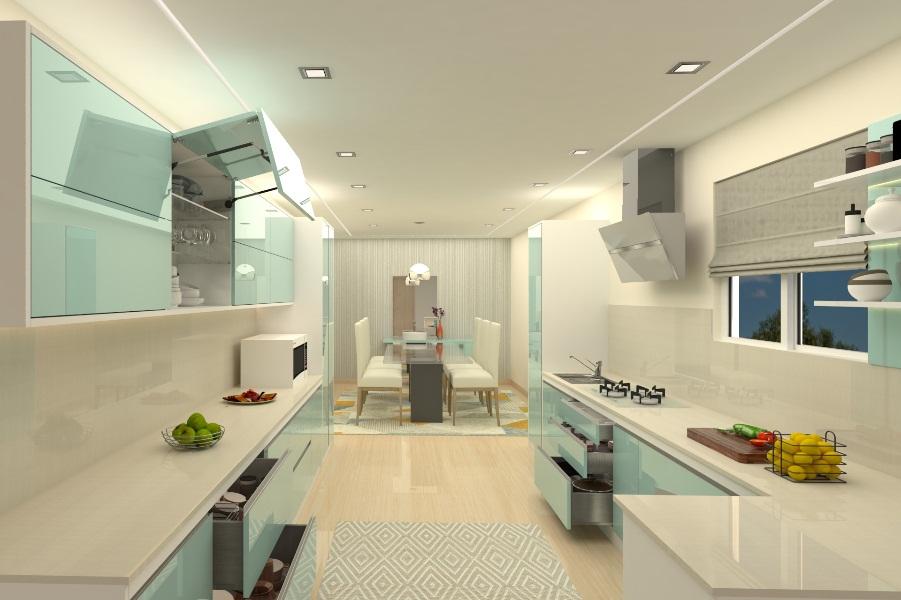 5. Island Kitchen
Island layout includes a countertop which is unattached to the main kitchen area, with access from all sides.
This type of layout is ideal for large kitchens. The countertop which is unattached to the rest of the kitchen can be utilised as both a work- and social area where family and friends can interact.
It can also be utilised as breakfast counter, preparation zone, Cooking zone and for additional storage space.
This layout is suitable only if there is ample space for movement around the island.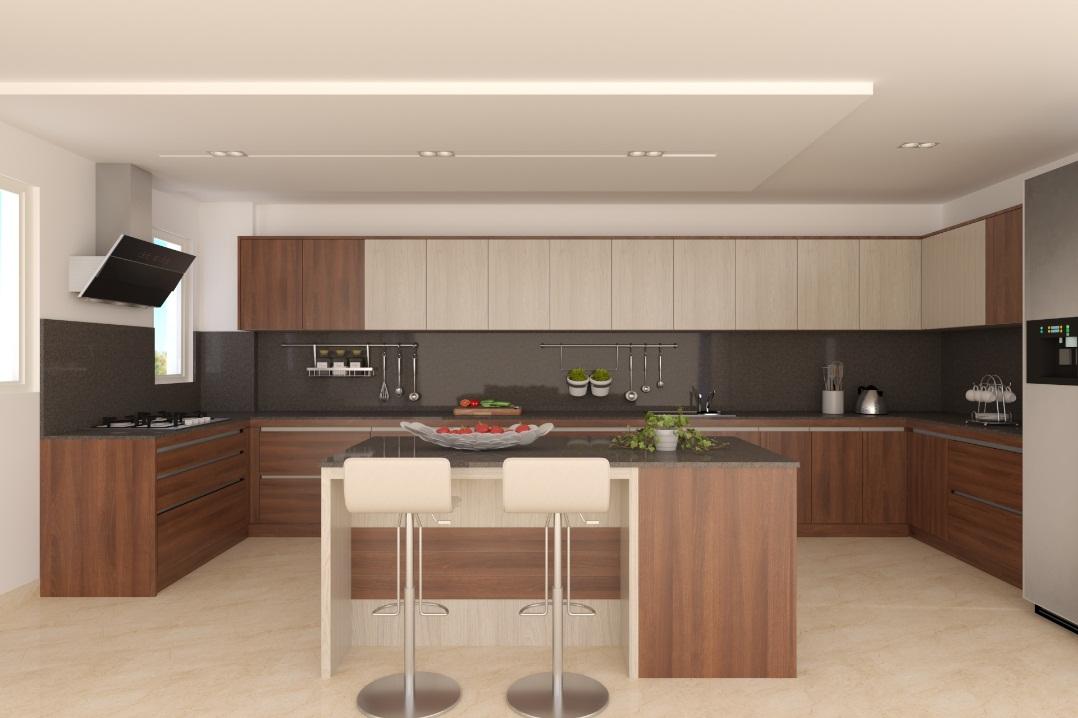 6. G Shaped Kitchen
This type of kitchen layout is also called as peninsula kitchen.
Unlike an island, this peninsula is connected to the main workspace; making it accessible from three, rather than four sides. Golden triangle can be attained easily.
This type of kitchen has a breakfast counter attached to the main workspace.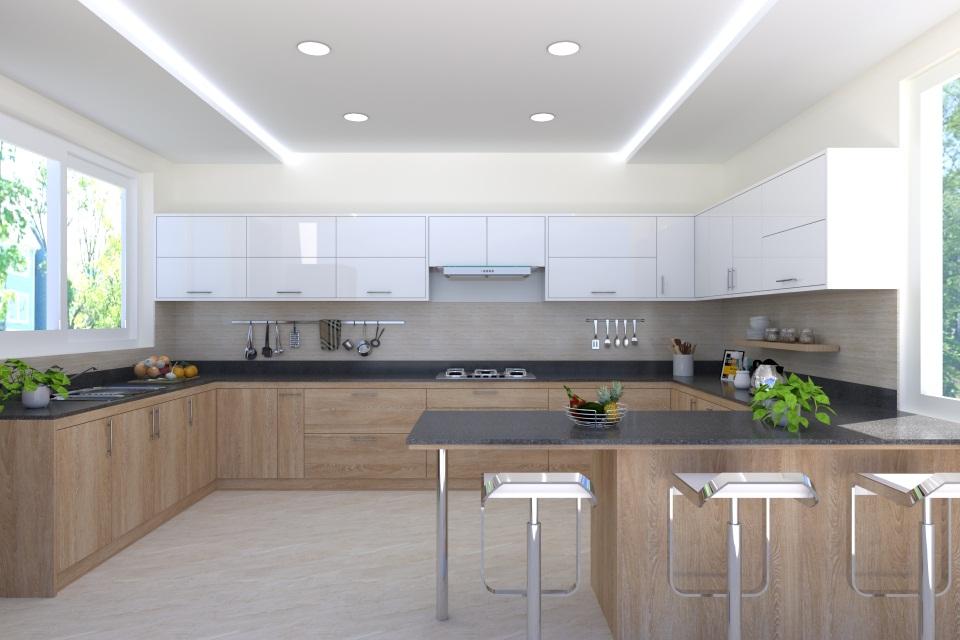 Find out the best material to be selected for your kitchen here "best materials for kitchen"
Find out "what all other aspects you need to get idea on, to have a great kitchen" that suits you.
Please share your feedback and comments on info@domineer.co.in
Get your interiors done effortlessly with domineer GET A FREE QUOTE